Today, I realized that I never actually posted anything else that make up reviews and one article about hair. I'm not really a perfume or skin care addict (thank god for my poor wallet).
When it comes to skin care I like to leave my skin alone. I have dry, reactive skin with a lot of redness. I do not use any anti-aging product, I'm trying to get as much antioxidants as possible with my flexitarian diet.
There are however, three products that I can't live without right now:
Vichy pureté thermale calming cleansing solution sensitive skin and eyes.
I can't live without this stuff, it's a huge bottle and it's quite cheap (less than 20 euros if my memory is right). This stuff is soothing it cleanses well and really removes all of my eye make up. I really soak cotton pads into the solution and I apply it 10 seconds on each eyes and lightly wipe away. I also use this as a toner after my cleansing milk and it removes any long wearing foundation.
Avène eau thermale skin recovery cream (rich)
This is a great moisturizer it's nice and thick and leaves a protective layer for the cold months. It contains no perfume and no preservatives and comes in a squeeze tube.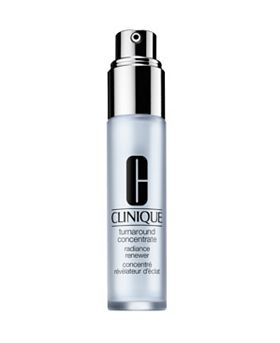 Clinique turnaround concentrate radiance renewer
I discovered this in June and it really solved my dry patch problem. This is a chemical exfoliant serum and it helps with the skin renewal. It really help with the dull rough skin. When I run out of this I immediately notice a difference. It contains polyhydroxy acid (PHA) which is similar to alpha hydroxy acid without the sensitizing effects. It's really one of the best skin care product I ever tried.